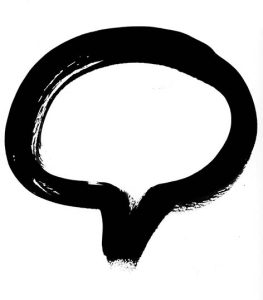 Keynote 1:
Karen Green: The Why and How of Comics Archives
Karen Green, Curator for Comics and Cartoons in the Rare Book & Manuscript Library at Columbia University, where she also initiated and maintains the circulating graphic novels collection. She has served once as an Eisner Awards judge, and four times as a juror for the Pulitzer Prize in editorial cartooning. She teaches a course on reading comics in Columbia's summer program, and has spoken on comics at universities and cons on three continents. She has written columns on using comics in academia, collaborated on a cartoonist profile for Comic Art in Museums (University Press of Mississippi, 2020), and provided introductions and prefaces for a comics studies textbook and a number of graphic narratives.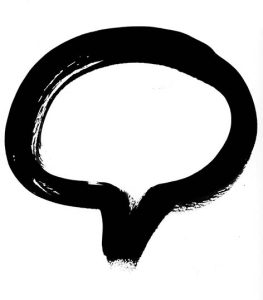 Panel 1. Comics preservation in the Nordic Countries
Chair: Andrea Udd

Fredrik Strömberg: Comics, Archives, Preservation and Heritage in the Nordic Countries
Abstract: What is the state of preservation of the comics cultures and their history in the Nordic countries? Which institutions can you turn to in order to either donate materials or find relevant information for research purposes? Through a project initialized by the Comics Archive in Sweden, I have travelled to Denmark, Finland, and Norway, to assess the situation concerning the preservation of comics history, talk to those involved in comics preservation endeavors and visit the official archival institutions to discuss their views on the artform of comics. The results paint a picture of robust national archival systems that preservers most things printed, but often neglects other materials surrounding comics; as well as initiatives from non-governmental institutions that are dedicated to preserving more of the materials concerning comics but are often on more precarious financial and/or organizational grounds.
Fredrik Strömberg, Swedish researcher, journalist and author – who has studied comics since the early 1990's. He is chief editor of Bild & Bubbla, Scandinavia's largest as well as the world's second oldest magazine about comics. He writes regularly for newspapers and magazines about comics, heads the Comics Art School, works for the Comics Archive in Malmö, is the editor for Scandinavian Journal for Comic Art (SJoCA) and founding member of the Nordic Network for Comics Research (NNCORE). Among the books he has written are the English language Swedish Comics History, Black Images in the Comics, The Comics Go to Hell, Jewish Images in the Comics and Comic Art Propaganda. Strömberg recently defended his thesis Comics and the Middle East – Representation, Accommodation, Integration, at Malmö University
Reetta Laitinen: Preserving Finnish Comics history
Abstract: Comics haven't found a permanent place in Finnish archives and museums. They are divided between different organizations and lack professional research. However, things are gradually developing, as the Finnish Literature Society starts to collect Finnish comics artists' archives this year. How we got here and what still remains to be done? What is the future of preserving comics history in Finland?
Finnish Comics Museum is a organization which collects, preserves and studies the history of Finnish comics. Organization was founded in 2011 which was the centenary of the first Finnish comics album Professori Itikaisen tutkimusretki (The Expedition of professor Itikainen) by Ilmari Vainio. The purpose of the museum is to support understanding and appreciation of comic art and to participate in the cultural, artistic and historical discussion of comics. The museum is also developing a database of the studies of Finnish comics. Finnish Comics Society and Finnish Comics Professionals are the societies behind the Finnish Comics Museum.
Reetta Laitinen, Finnish comics artist, activist and journalist. She works as an archivist at the People's Archive in Helsinki and is currently studying paper conservation at the Metropolia University of Applied Sciences. She is a member of the board in the Finnish Comics Society and the Finnish Comics Museum.
Kristian Hellesund: Norwegian Comics History
The last ten years I have been working on documenting Norwegian comics history. I have lectured on the topic several times in and outside of Norway, and I found out that we need a Norwegian equivalent of Fredrik Strömberg's book Swedish Comics History.
The Norwegian National Library is based in Oslo, while I live in Bergen. The library has been a valuable source for my work. Many books, newspapers, and magazines have been made digitally available through a searchable database on the library's website. Sometimes the sources I have wanted, have not been available through the website, and the librarians have helped me scan the materials I have been interested in. The Royal Library in Copenhagen has also been helpful in my work. I am indebted to the works of Jo Lie and Olav Norheim. Lie documented several hundred Norwegian comics during the 1970s after using the archives of the University Library in Oslo, while Norheim made a catalogue of Norwegian comics for an exhibition at Lillehammer in1995. Morten Harper's trilogy on Norwegian comics has also been very useful. In addition to this, I have my own collection of Norwegian comics and literature on comics.
In my paper I will show how I have worked using the library archives. After dealing with various primary sources, I have found several Norwegian comics I consider important that have not been documented before. I will show some of my findings and how I have shared the information. It is also worth mentioning that during my work with sources, I have also documented various foreign comics published in Norway.
Kristian Hellesund, Deputy headmaster at a primary school in Bergen, Norway. He has a weekly column about comics in the Sydvesten newspaper and has been writing about comics since 2006 for the serienett.no. He is on the board of the SeriX group promoting comics through events, exhibitions, and publications with or about comics. He has worked as a translator for the Seriehuset publishers, and have edited several issues of the FLEIP comics anthology, the BOBLA comics anthology and various Norwegian comics one-shots. As a curator, he's worked on exhibitions related to the Stribefeber comics festival in Kristiansand, an exhibition in Bergen on Rudolph Dirks' work and Picture Politics exhibitions in Norway, Poland, and the Czech Republic. In addition to his teacher's degree, Hellesund has a bachelor's degree in history, and he is currently working on his book on Norwegian comics history. In 2011, he was awarded the Raptus prize for his work promoting Norwegian comics.
Chair: Andrea Udd, comic artist based in Malmö, Sweden. She has studied comics at the Comics Art School, and has been published in Swedish comic magazine Galago and the anthology Det Grymma Svärdet. She is currently working on her debut graphic novel.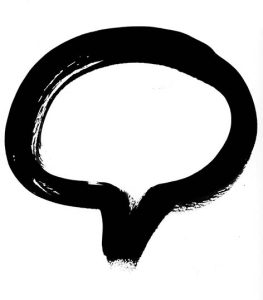 Panel 2 Comics preservation from an International Perspective
Chair: Tina-Marie Whitman

Catherine Ferreyrolle: Collections, archives and future of the comics heritage at the Cité Internationale de la Bande dessinée d'Angoulême.
Abstract: On October, 20, 21 and 22th 2021, the Rencontres Internationales de la bande dessinée held at the Cité Internationale de la Bande dessinée et de l'Image in Angoulême had as its subject the heritage of comics. The awareness that comics are part of the heritage field is quite recent and is mainly reflected in the structuring of a museum network and new museum projects; the acceleration of the phenomenon of the museification of comics and the artification of comics.
As a result, this inclusion in the heritage spectrum in France is materialised by: the development of public sales of comics art work and albums; the development of private collections, some of which are visible; the organisation of exhibitions in non-specialised institutions; the concern of authors and right holders for the conservation of collections; the deposits and legacies of comic strip works to heritage institutions and the significant increase in theses, research and colloquiums on the comic strip.
These six phenomena call for a national politic on the heritage of comics which, through the implementation of national and international tools and networks, will enable the conservation, study, research, promotion and transmission of this heritage to be organised. It is a major challenge to continue the recognition and legitimisation of comics as an artistic expression, to deepen the historical, aesthetic and critical reflection on the discipline, to develop the widest and most enlightened transmission of it, and to develop and refine its teaching in art schools.
I propose to come back to the conclusions of the debates of these Rencontres and to develop the proposals in the intervention that I will prepare for the conference.
Catherine Ferreyrolle, Directed the library of the Cité internationale de la bande dessinée et de l'image between 2007 – 2019. She is now in charge of the documentation, research and development center. She manages numerous projects such as Mooc BD and digitization programs of the Cité, curates exhibitions, and participates in managing committees of projects for the valorization of comics heritage: Mediabd and selection Bande dessinée sur Gallica to mention some.
Richard Graham: The Comics and Visual Resources Collections at the University of Nebraska-Lincoln
Abstract: Despite the absence of a formal comics-studies program at the University of Nebraska-Lincoln, the UN-L Libraries hosts several online archives of comics and comics-related materials, including one on government comic books, original comic art, and the papers of Malcolm Ater (founder of Commercial Comics). These digital comics archives are the most used and popular visual resources we manage, surpassing our oldest and most prominent Willa Cather library (for which we do have a formal program of study). The government comics collection especially has had a significant impact on comics studies by providing access to a wide scope of comics in the public domain and produced by a range of familiar artists. The Malcolm Ater collection is a collaboration between the University of Nebraska-Lincoln and West Virginia University to provide access to original letters, scripts, art, and rare comics produced by one of the most prolific and notorious political and educational giveaway comic corporations.
Initially falling under an umbrella of Diversity, Equity, and Inclusion directives and percolating in the ambiguity and chaos of reorganization, these comics digitization projects are not necessarily a roadmap for others to follow, so much as an invitation for collaboration and growth. This presentation will walk-through each of those online comics collections, highlighting items of interest while discussing the policies, procedures, and best practices undertaken to maintain those collections.
Richard Graham, Associate professor and media librarian at the University of Nebraska-Lincoln, where he chairs the Teaching and Learning department. He is the author of Government Issue: Comics for the People (Abrams, 2012), which was nominated for both Eisner and Harvey awards, and he was a judge for the Eisner awards in 2015. He was a reviewer for the popular blog No Flying, No Tights, and had work published in the Comics Journal, the International Journal of Comic Art, and European Comic Art. He's the managing editor for the open-sourced, peer-reviewed journal, SANE (Sequential Art Narratives in Education) https://digitalcommons.unl.edu/sane/
Jakob Dittmar: In need of catalogues and access – hidden gems for researchers
Abstract: During the 20 years or so of my life as a comics researcher, the impossibility to access examples that are hyped in literature has been an issue: A lot of comics have not made it into libraries or archive-catalogues. Even many of the comics that are considered pivotal or crucial examples for specific stages in comics development are hard to find but referenced in the established literature on comics history.
To critically work on comics history writing asks for re-appraisals of used comics examples, too. But as these often are not available, comics history is built on unverified assumptions and personal preferences often.
By chance, one gets into contact with libraries or archives that do have comics collections. Not always catalogued, but at least some often referenced comics or corpora that would allow for their contextualisation turn up. This is partly due to the fact that private collections are acquired by public libraries and archives, and slowly become catalogued.
This way, we can find out where specific comics are at least, how we get to the archives or libraries where these comics are is the next challenge. Because even comics that made it into well-connected libraries are usually not available via inter-library loan.
And do not misunderstand me: historic comics in this case are all comics that are not available via their publishers anymore, it can be more difficult to get access to a comics publication from three years back than from 50 years ago.
Two examples might help to make my point – both I recommend warmly for your own future work and networking:
Early British Newspaper Comics: The library of the Carl-von-Ossientzky-University Oldenburg, Germany, holds in their archives a collection of around 5000 historical British comics. These were aquired in the 1970s as part of some substantial newspaper archives from Britain. Nothing has been done with this material apart from the poineering work of Kevin Carpenter, who started to work through these masses of material and put together a first exhibition of examples sorted after genres and types established in these comics in 2013: https://www.wonderfullyvulgar.de/intro.html
This collection within the Oldenburg Library ("BIS") comprises 178 bound volumes, most of them ex-archive half-yearly volumes, plus an assortment of loose items recently donated to the library. It contains material that is not contained in the British Libraries archives, so there are discoveries to be made that might be worth the bother! The material allows not only to understand better the development of the early popular press / the tabloids in Britain, but also how comics and cartoons contributed to that development, as more or less 50 % of content were comic strips and cartoons in the early British comics format until the Second World War.
Jakob F. Dittmar, Associate professor at Malmö University. His research focus on the construction of comics-narratives and strategies of representation in comics. In relation to this, he works on historiography and documentary in comics. He also works on character design. Researching comics for blind and visually impaired readers has taught him a lot about how comics work.
Chair: Tina-Marie Whitman, Adjunct in Visual Communication at Malmö University. She teaches drawing and design, visual analysis methods and theory about visual perception as well as critical theory. She is a co-teacher in many comics courses at Malmö university and was one of the founders of the Visual Communication program, which is a BA education in visual storytelling.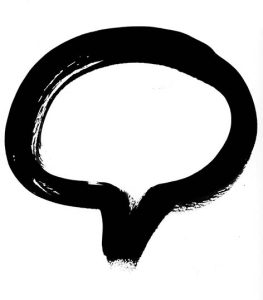 Keynote 2.
Philippe Capart: From Private to Public
Philippe Capart, Manager of the library/publishing house La Crypte Tonique, Bruxelles and host of Club Bimbo, a platform for material and immaterial exchanges around visual narrative. Educated in Belgium and the United States, he studied comics at night academy and animation at l'Ensad La Cambre. Fascinated by the connections between fixed and animated images, he co-signed a book on the influence of animated cartoon on comic creators Morris, Franquin, Peyo et le dessin animé and a live-documentary on Belvision, a Belgian studio who's mission was to turn comics into tv-programs. Since 2011, he manages a library/publishing house called La Crypte Tonique www.lacryptetonique.com that is centered on the articulation of images, old and new. Since 2021, he is part of a non-profit association called Blow Book where he helps publish palm size books, one image per page distributed in vending machines www.blowbook.be
Chair: Gunnar Krantz, Professor within the arts in Visual communication/drawing. His main focus is comics, and he has contributed to the introduction of contemporary comics in Sweden as an artist, editor and critic since the late 70s. He has published several books and his works has been exhibited in art institutions in Sweden and Denmark. Recent books: Kooperatören (Seriefrämjandet 2022), Största Möjliga Allvar (Optimal Press 2011), Från Superangst till Seriestaden (Optimal Press 2012). His research focuses on artistic production, forms of publication, the emergence of the field of comics in Sweden and the relation between comics and contemporary art. Personal website: https://www.seriekonst.se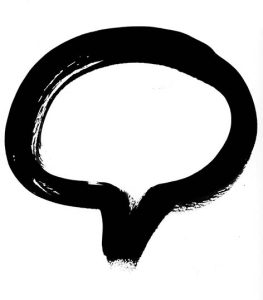 Day 2 Friday October 14th.
Panel 3. Archival practices
Chair: Gunnar Krantz

Bo Reimer: Locating Swedish Comics Research
Bo Reimer, Professor of Media and Communication Studies at Malmö University, as well as Director of the Medea Research Lab at the University (https://mau.se/en/research/research-platforms/medea/). He publishes in both academic and non-academic settings, and often on popular culture http://www.boreimer.com/
Robert Aman: In Search of Spirou's Colonial Past in the Archives
Abstract: This presentation recounts experiences and benefits from archival work with the Van Passen collection hosted at the University of Ghent in Belgium. And also results from the work there which was to inquire into the role of Journal de Spirou, Spirou Magazine, in legitimizing Belgian presence in the Congo from the founding of the magazine in 1939 up to 1960 when the Congo won its independence. More specifically, it considers the extent to which the adventures of Spirou, alongside several other of the magazine's series, served as a vehicle of colonial propaganda. Hergé's Tintin may have sparked more controversy but where Hergé only sent his creation to the colony once, the Congo becomes Spirou's most frequent itinerary. André Franquin alone, the main creator of Spirou from 1946–1968, produced no less than four full-length albums with an invented Africa as stage for his adventures. Doing archival research and using the actual magazines as source material, rather than the hardback versions of Spirou's adventures published after the storylines have been serialised in the magazine, opens up for a contextualisation of the stories in terms of how they relate to other comics, letter pages, and short stories that are part of the same issues. Not least how the comic was packaged for its perceived audience. What this presentation will show is that few other comics have, with the same persistency, produced storylines disseminating racial stereotypes within the context of colonial propaganda as Journal de Spirou.
Robert Aman, Associate Professor in Education at Linköping University, Sweden. He primarily conducts research on ideology, legacies of colonialism, and the politics of representation in comics which has been published in a number of journals. His most recent books include The Phantom Comics and the New Left (Palgrave Macmillan, 2020), När Fantomen blev svensk (Daidalos, 2022), and the edited collection Teaching with Comics (Palgrave Macmillan, 2022).
Thomas Storn: The Comics Archive – Its past and future 
Abstract: In 2003, The Swedish Comics Association (Seriefrämjandet) founded The (Swedish) Comics Archive (Seriearkivet), with the ambition to collect and preserve – as well as to document and promote – the history of Swedish comics. Since then, the collection has grown significantly: the archive is approaching its 20th anniversary and consists of over 800 shelf metres of archival material regarding all aspects of comics history. Located in the premises of Malmö City Archives, the collections contain diverse objects of a variety of genres and materials: they range from promotional posters to original drawings of contemporary comics; from artefacts such as children's toys to 19th century picture stories; from photographs to caricature magazines. The archive houses original material from 200 years, with the oldest dating back to early 19th century. In addition to collecting, preserving, and documenting, a primary purpose of The Swedish Comics Archive is the educational function. The collections are available to the public, as well as to researchers, journalists, students, and historians. 
Thomas Storn, is an archivist and comic historian, and one of the founders of the Comic Archive in Malmö, Sweden. He is a member of The Swedish Academy of Comic Art (Svenska Serieakademin), and a member of the board of the Swedish Comics Association (Seriefrämjandet). He has previously written articles for the journal Bild & Bubbla, as well as contributed to the Comic Archive's anthologies on Swedish comic history. Among his research interests are early Swedish Disneyania, and 19th century comics in Sweden.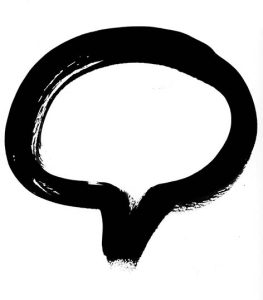 Roundtable 2: The future of Comics Archives.
Chair: Gunnar Krantz

Ola Hellsten, Artistic director of the Serieteket, Stockholm.
Founded in 1996, Serieteket is Sweden's premier public library dedicated solely to comics and graphic literature. Currently, the library is an integrated part of the Cultural Center, "Kulturhuset" in Stockholm. Apart from housing an extensive collection of loanable media, the Serieteket is also active in comics cataloguing, national and international networking, and the organizing of comic-related programs and events (among them the annual Stockholm International Comics Festival). Although archiving is not part of their main mission, the Serieteket does have an archive section of rare comic books, albums, art zines, academic journals and memorabilia, available for researchers, students, and journalists.
Sara Kjellberg, Doctor of Philosophy and Library Director Malmö University Library. Malmö University Library gives access to scholarly information resources and provides support in scholarly publishing and open access. Through guidance and teaching, the library contributes to the students' learning so that they can develop a reflective and critical approach in relation to information and searching. The university library offers a learning environment for the students and is developed through a pedagogical approach. It is also an important meeting place for collaboration between various actors within the university and from society.
Germund von Wowern, Doctor of Philosophy and Editorial project manager at Story House Egmont, Sweden's largest comic publisher. A comic book collector since childhood and a big fan of comic art, from 1930s newspaper comic strips to Disney comics and Franco-Belgian comics. His editorial responsibilities have included Asterix, Spirou, Carl Barks & Don Rosa collections, lots and lots of comic strip compilations, MAD Magazine material, titles from the French market and too many Swedish brands and titles to list.